Seniors,
Please remember you must return all classroom books, athletic uniforms, Chrome books, Library Books and pay all lunch balances by your last day of classes. Please do not wait until Graduation practice to do this. It creates unnecessary stress for everyone. Please check with your teachers, coaches, librarian and lunch staff before May 24.
*********************************************************************************
GRADUATION PHOTOGRAPHS
Click the link below to sign up for graduation photos
Graduation Photography By Lifetouch
_________________________________________
Click Link Below To Order Your Class Ring
Still Time To Order Your Class Ring
___________________________________________
Click The Link Below for Senior Week Events
Senior Week Plans /Permission Slip
__________________________________________
SENIOR SCHEDULE OF EVENTS
Wednesday

May 24th

Thursday

May 25th

Friday

May 26th

Senior Campout

Last Day of Classes

Dinner Dance

Senior trip to Boston

Elementary School Visits

Senior BBQ

Monday May 29th

Tuesday

May 30th

Wednesday

May 31st

Thursday

June 1st

Friday

June 2nd

No School/ Memorial Day

Graduation Rehearsal

Senior Showcase

Awards Night

(By Invitation)

Graduation Rehearsal
Graduation Arrive at 4:45
__________________________________________
CAP AND GOWN ORDERS
Dear Members of the Class of 2017, Parent and Guardians,
If you have not ordered your cap and gown as of May 10 you will need to see Mrs. Hunter in the main office. The cost is 25.00.
If you have questions please feel free to contact the high school at 781-545-8750 Ext 363.
Thank you
Robin Hunter
_____________________________________________________________________
COMMUNITY SERVICE REQUIRENTS.
All Seniors MUST COMPLETE 50 Hours of Community service in order to graduate! Without these hours you can not graduate.
Also Remeber... These hours must be in by the end at of SEMESTER 1 in order to purchase a senior dinner dance ticket. Please check with your Guidance Conselor if you are unsure how many hours you have completed.
____________________________________________________
All Night Long Graduation Party Tickets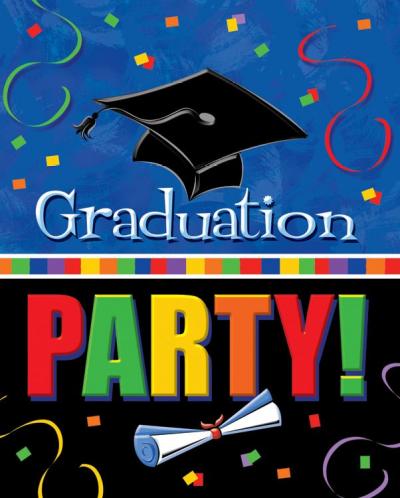 Who: All graduating seniors. (Over 90% do attend.)
Cost: $75 per student, Checks made payable to: SHS Graduation Party
On Line via PayPal: www.paypal.com
Log into your account (or create a new one),
Choose... Send Money,
Enter... the email address This email address is being protected from spambots. You need JavaScript enabled to view it.
Via Mail:
Scituate High School Graduation Party,
PO Box 758, Scituate, Ma, 02066.
Please be sure to include the student's name, your email address and phone number.
If you have a financial hardship please contact Maura Dawley, Treasurer, at 617-750-6422 or This email address is being protected from spambots. You need JavaScript enabled to view it. . All information is kept confidential.
please contact Cassandra at This email address is being protected from spambots. You need JavaScript enabled to view it. with questions
Decorating sessions will begin in the winter 2017 - more information to follow.
______________________________________________
IMPORTANT INFORMATION
9/12/2016
Dear Parent/ Guardian,
Please review the contents of this form. You will find important information regarding …
Student Record Destruction

Release of Student information
__________________________________________
23.06: Destruction of Student Records
(1) The student's transcript shall be maintained by the school department and may only be destroyed 60 years following his/her graduation, transfer, or withdrawal from the school system.
(2) During the time a student is enrolled in a school, the principal or his/her designee shall periodically review and destroy misleading, outdated, or irrelevant information contained in the temporary record provided that the eligible student and his/her parent are notified in writing and are given opportunity to receive the information or a copy of it prior to its destruction. A copy of such notice shall be placed in the temporary record.
(3) The temporary record of any student enrolled on or after the effective date of 603 CMR 23.00 shall be destroyed no later than seven years after the student transfers, graduates, or withdraws from the school system. Written notice to the eligible student and his/her parent of the approximate date of destruction of the record and their right to receive the information in whole or in part, shall be made at the time of such transfer, graduation, or withdrawal. Such notice shall be in addition to the routine information letter required by 603 CMR 23.10.
(4) In accordance with M.G.L. c 71, section 87, the score of any group intelligence test administered to a student enrolled in a public school shall be removed from the record of said student at the end of the school year in which such test was so administered.
Denial of Consent for
Release of Student Information to Military Recruiters
or College/University Recruiters
Under the federal "No Child Left Behind" Act, public high schools must give the names, addresses and telephone numbers of students to the U.S. Military and college/university recruiters if the recruiters request the information. However, students or their parents have the right to instruct Scituate High School in writing that this information is not to be released to either the military or colleges or both.
If you deny the release of this information to the military recruiters and/or colleges, please check the appropriate box or boxes below. To be certain your wishes are respected, return this form to the Scituate High School Counseling Department by October 1.
DO NOT release student contact information to Military Recruiters _______
DO NOT release student contact information to College or University Recruiters _________
Student's Name: ____________________________________
Date Signed: _______________________________________
***Students have the right to request that their contact information not be released to recruiters. Parents can override a child's decision by notifying the school in writing, only if the student is under 18. We encourage parents and students to discuss this information.